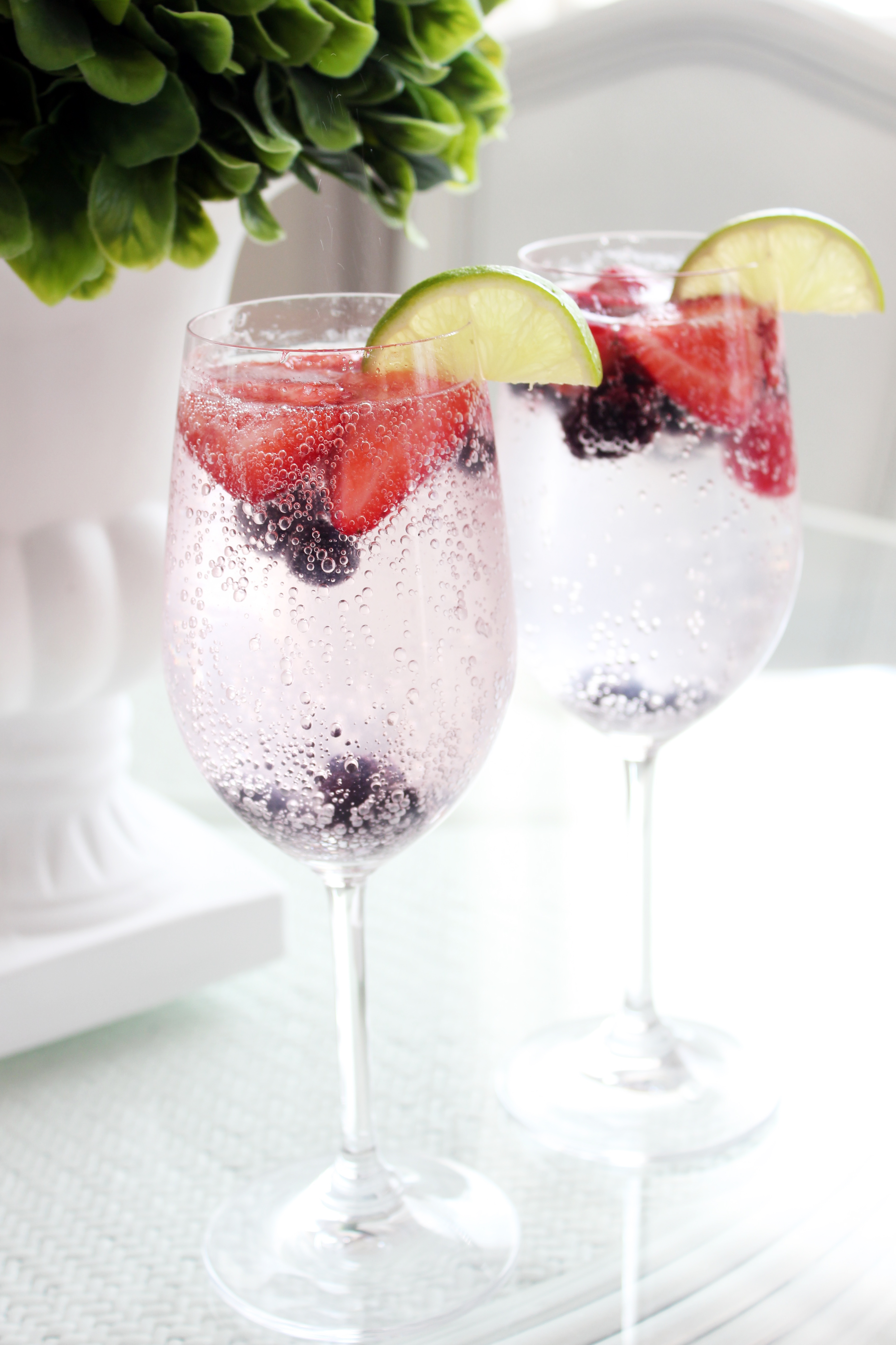 Estrogen and alcohol compete for elimination. Alcohol always wins this competition. That means estrogen has to keep coming back around and builds up--welcome to estrogen dominance. Men, say hello to your estrogen belly aka. Beer belly. Alcohol is toxic to the body no matter how you spin it. That's just ONE effect of alcohol. Yes, we do have a glass of Dry Farm Wines occasionally. But don't recommend drinking on a regular basis. If you're looking for an alcohol-free summer drink, try our berry spritzer. It's bubbly, sweet and really easy; and your kids can have a sip if you're willing to share. 😉
🍓Ingredients:
•1 bottle @sanpellegrino_us •1 can @lacroixwater (Coconut, Mango or lime)
•1/2 C fresh mixed berries (blackberries, blueberries, raspberries, strawberries)
•1tbsp. monkfruit sweetener
•1 tbsp. Fresh squeezed lime juice
Directions:
1.In a cup, add berries, lime juice and monk fruit sweetener. Mix well and let sit for 10 minutes.
2.Add Pellegrino in white wine or champagne glass. Fill with 1/4 room left at top.
3.Add in 1/4 C berry mixture.
4.Pour la croix over top.