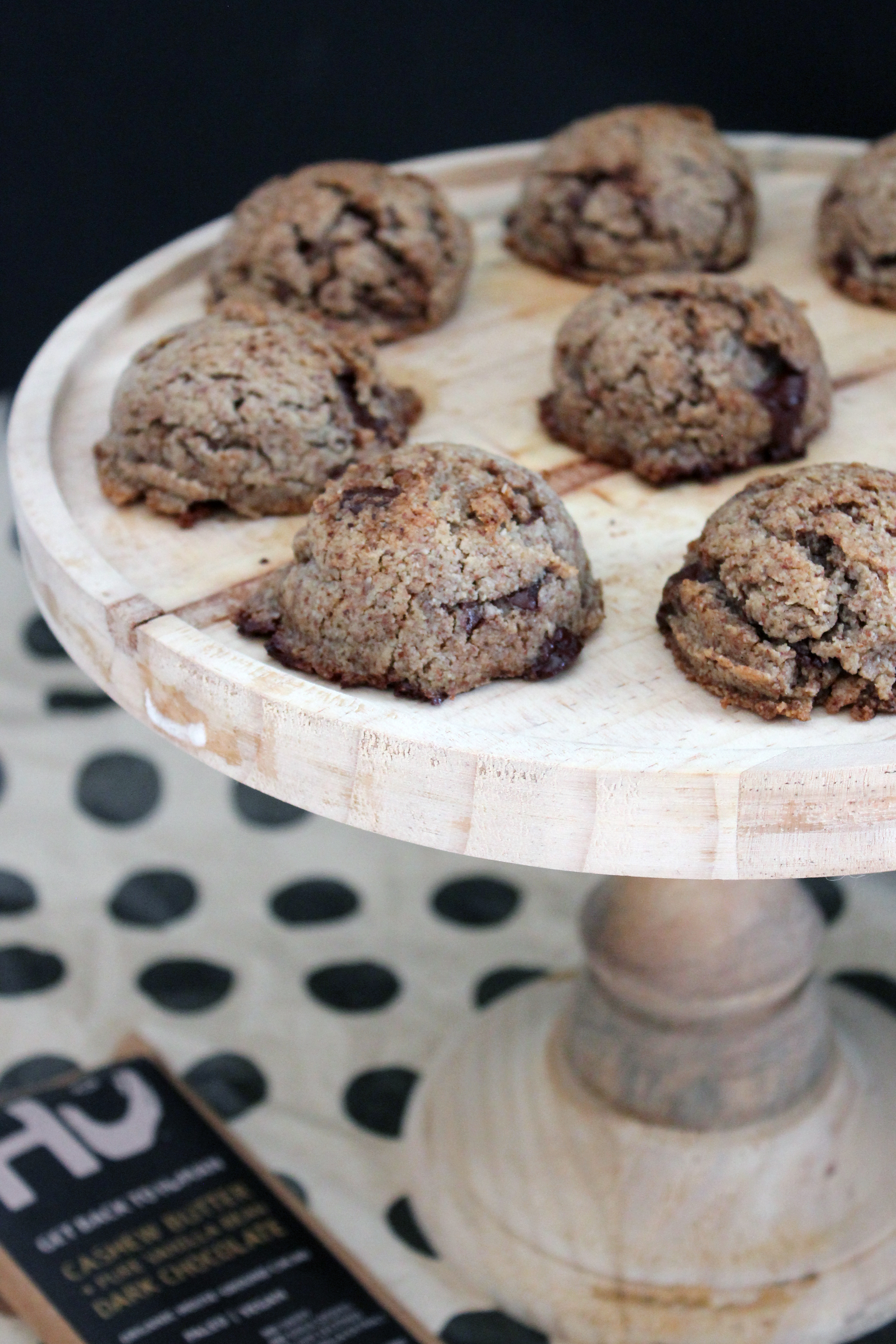 Ingredients:
1 egg
1 tbsp. vanilla extract
1 tbsp. almond extract
1/3 C monkfruit sugar
4 tbsp. beef gelatin
1/2 tsp baking soda
1/2 tsp. maldron salt
3 tbsp. grass-fed butter
2 C fine almond flour
1/3 C Coconut cream
1 cashew butter & vanilla *Hu Chocolate bar
2 tbsp. finely chopped cocoa butter
Directions:
Pre-heat oven to 375 degrees.
In a Kitchen aid mixer, beat egg until frothy.
While still mixing, add in vanilla and almond extract.
Add in baking soda, salt, melted butter and beef gelatin. Continue mixing. Dough should be sticky.
Add in monk fruit and almond flour. Dough will be clumpy.
Add in Coconut cream and cocoa butter until mixed.
Fold in chopped Hu chocolate bar.
Line a cookie sheet with parchment paper.
With an ice cream scoop, scoop dough to form balls.
Bake for 10 minutes.
*For a keto option, swap Hu bar for an Alter Eco Super Dark Blackout bar or Eating Evolved bar.