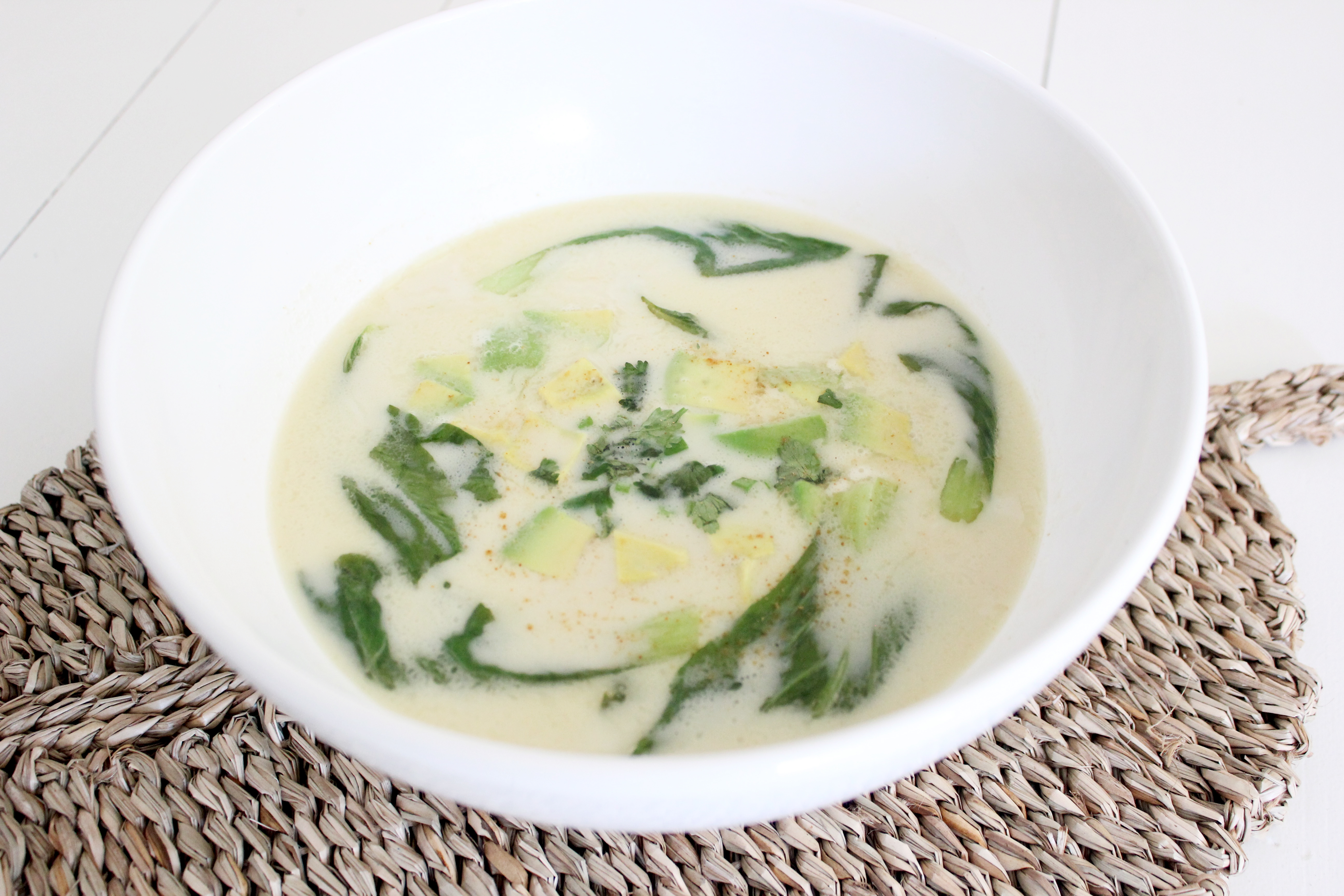 Ingredients:
1 can Coconut Milk
1 bag Ossogood Chicken Bone Broth
1 small bundle of baby bok choy
1 lime juiced
1/4tsp. lime zest
1/4 tsp. curry powder
1/4 tsp. cayenne pepper (or more depending on taste)
1 garlic clove minced
1 bunch cilantro
1 avocado
chives
Rotisserie Chicken
Directions:
Combine coconut milk and bone broth over medium heat and whisk together.
Add in lime zest, juice, garlic, curry and cayenne pepper. Whisk together.
Add in bok choy.
Once bok choy is soft, add in chunks of rotisserie chicken.
Serve with avocado chunks, cilantro and chives on top.
*Optional: Add in california basmati rice when serving.